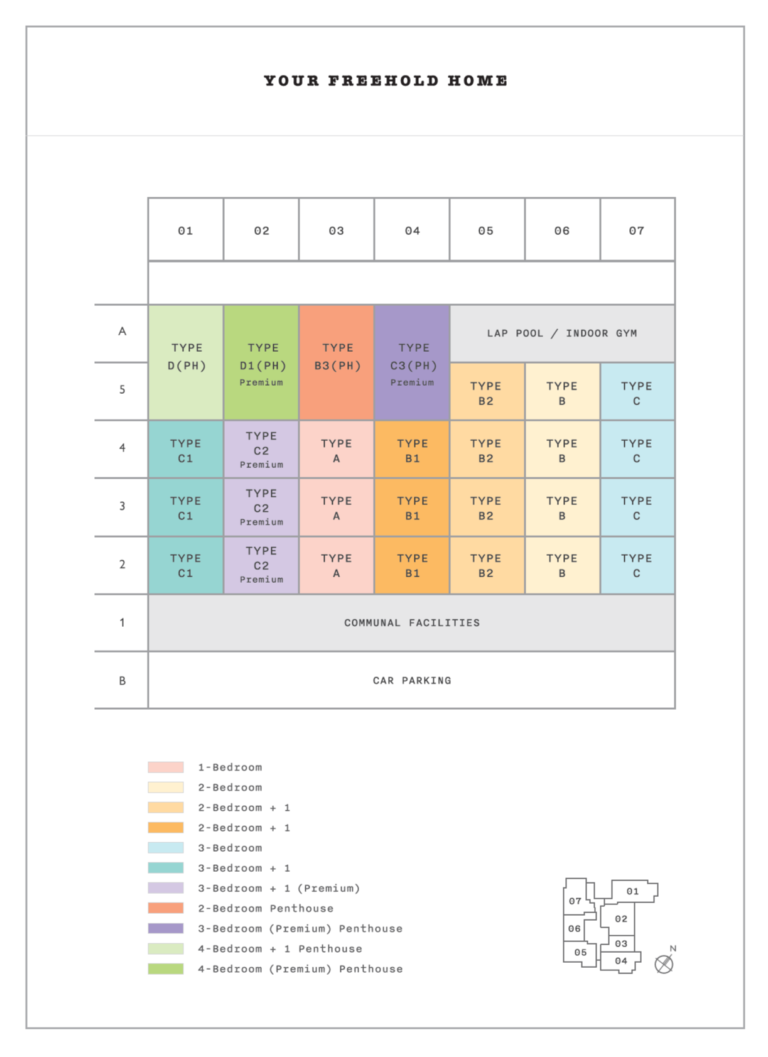 At Claydence Condo, residents have access to an array of facilities and amenities, making their home a comfortable and enjoyable one. The residential development has a lap pool with a Jacuzzi, a gymnasium and various sports courts for recreational activities. There are also barbecue pits for hosting parties and other social gatherings.
Additionally, there are also tennis courts, an air-conditioned clubhouse, a children's playground and parking facilities. To make life more convenient for its residents, Claydence Condo is also equipped with a maid's room and a range hood. Moreover, there is also a water heater and a bomb shelter for added safety and peace of mind.
With all these amenities, the Claydence Condo offers the perfect balance of comfort and convenience for its residents.
Unit Mix
The unit mixes available are 2-Bedroom (ranging from 775 sqft to 807 sqft), 3-Bedroom (ranging from 1023 sqft to 1055 sqft), and 4-Bedroom (ranging from 1206 sqft to 1216 sqft).
Claydence Unit Type
No. of
Units
Area
(sq m)
Area
(sq ft)
1 Bedroom
TBC
57
614
2 Bedroom
TBC
73
786
3 Bedroom
TBC

100

1,076
4 Bedroom
TBC
201

2,164

Total Units
28